AWS Certified Solutions Architect Associate Introduction Course Free: Here is the proven approach that will show you how to become an AWS Certified Solutions Architect Associate in 30 Days. Interested in getting AWS certified solutions architect associate, but not sure about how and where to start, this video will help you get certified in 30 days.
This is NOT an AWS Technical or Exam Preparation Course. Helps you to understand the scope of the AWS certification exam, needed domains to pass the exam, and where you can find the exam preparation resources.
Learn AWS Certified Solutions Free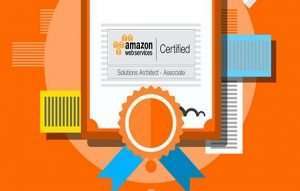 Irrespective of you being certified or not, AWS skills are going to have skills in today's market. On average AWS solution architect makes $150,000 per year. AWS certified solutions architect is ranked top among the moneymaking certifications in the entire IT world.
Never Miss Any Udemy 100% Free Course Coupon
Learn About:
Over 15 lectures and 1.5 hours of content!
The growth and demand for AWS certified solutions architect
The AWS certifications road map
The target audience for AWS certified solutions architect
Study approach and 30 Day plan to get AWS Certified
Distribution of questions across four exam domains
What to expect before and on your exam day?
Different types of exam questions
A brief review of important AWS services with exam tips
Requirements:
Nothing! Your time and motivation to learn. Basic knowledge of IT or Amazon Web Services.
AWS Certified Solutions Architect Associate Introduction Course Free