AZ 104 Microsoft Azure Administrator Full Course Free: Learn and Prepare for Azure 104 certification – Learn it the right way. This course teaches the participants to prepare for the AZ 104 Certification. If certification is not in your mind at this time, you can still opt for this course as it gives you the knowledge to make you Azure ready and become a better Azure Administrator.
Learn Microsoft Azure Administrator Free with Udemy Courses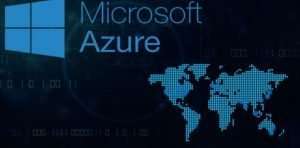 This course is derived from Az 103 just like the certification itself. All the changes that were made to Az 103 by Microsoft to make it Az 104 are now incorporated in this course as well. We will dive into all aspects of Azure service offerings and work our way with simple tasks like creating Virtual machines, storage accounts, etc. We would also learn how to manage them using Powershell and Azure CLI. A
Get Online Courses For Free Direct on Telegram and Whatsapp
Learn About:
Manage subscriptions, accounts, Azure policies, and Role-Based Access Control
Implement and manage Azure storage
Deploy, manage and scale Azure virtual machines
Configure and manage Azure virtual networks
Configure and manage Traffic Management
Manage and Secure identities with Azure Active Directory and users and groups
Requirements:
General knowledge of IT architecture
Basics of Cloud Computing
Understanding of network configuration, including TCP/IP, Domain Name System (DNS),
virtual private networks (VPNs), firewalls, and encryption technologies.
Understanding of resilience and disaster recovery, including backup and restore operations.
Important: Udemy Free Courses are Showing as Paid Courses: Solution Here
AZ 104 Microsoft Azure Administrator Full Course Free