100% Off Udemy Course Coupon Code HTML5 and CSS3 Free Course Udemy – Ultimate and Super Guide: The easiest and best way to learn modern web design, HTML5, and CSS3 from scratch step by step with lots of examples. Udemy free online courses with certificates.
Learn HTML5 and CSS3 Programming With Udemy Free Courses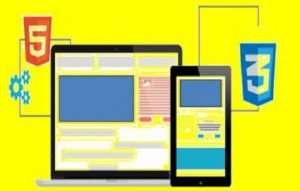 This is the best course in HTML5 and CSS3 fundamentals. It touches on key topics with simple and precise examples that are easy to understand.
It has lots of examples and will prepare one to have basic and accurate knowledge of how HTML5 and CSS3 work. With this course, one will have a piece of complete knowledge on how to make a front-end website with just HTML5 and CSS3.
Never Miss Any Udemy 100% Free Course Coupon
Learn About:
Introduction to tags – Tag Syntax and Meta Tags
HTML5 and CSS3 Colors – HEXADECIMAL Colors and RGBA Colors
CSS3 Transition and Transform-Hover Style with Transition and Transform using Rotation, Scale, and Skew
Animations in CSS3 – Keyframes, Animation-name, Animation-delay,
Animation-duration, animating a Box Element to move in a square format.
Animation direction-Normal, Reverse, Alternate and Alternate Reverse
Requirements:
Have a computer, tablet or a smartphone and of course an internet connection
Have a great deal in mastering HTML5 and CSS3 Languages
Those interested in web-development especially front-end web developers
HTML5 and CSS3 Free Course Udemy