100% Off Udemy Course Free Coupon Code UFT Developer For Web Apps Visual Studio and C sharp Course Free: Shift-left functional testing using standard programming languages, IDEs, and testing frameworks of choice. UFT Developer helps you develop automated tests for a wide range of technologies, using standard IDEs with modern programming languages. UFT Developer requires familiarity with the basics of programming in the language you use to develop your tests.
Learn UFT Developer For Web Apps Free with Udemy Course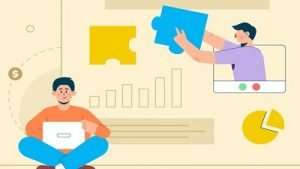 In this course, you will learn how to use UFT Developer for Csharp (C#) using Visual Studio and MsTest as the testing frameworks. Udemy free online courses with certificates. Create a UFT Developer testing project in the IDE of your choice, using the project templates provided with the UFT Developer plugins, or use your own custom framework. Customize the UFT Developer runtime server settings and report options.
Get Online Courses For Free Direct on Telegram and Whatsapp
Learn About:
UI Test automation with UFT Developer
Building Basic Test Scripts
Working with Object Identification Center
Working with Application Models
Using Reporter Object
Define Custom Checkpoints
Requirements:
Visual Studio 2019 Installation
C# Basic Knowledge
.NET Basic Knowledge
MsTest Installation
UFT Developer For Web Apps Visual Studio and C sharp Course Free