100% Off futurelearn.com Course Ethical Hacking An Introduction Free Course: Learn the principles and methods of ethical hacking and penetration testing, and build your ethical hacking skills. Ethical Hacking Free Course by Futurelearn What is ethical hacking? How does it work? What principles do ethical hackers follow? Answer these questions and more with the course introducing ethical hacking.
Learn Introduction of Ethical Hacking Free Course by Futurelearn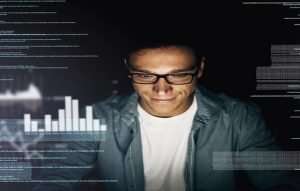 future learn free online courses with certificates. You will have the opportunity to learn the principles of ethical hacking and consider its legal and methodological foundations. You'll also explore the processes and legal framework of penetration testing and take part in a simple exploitation exercise in the first of a series of carefully-constructed scenarios designed to develop your ethical hacking skills.
Get Online Courses For Free Direct on Telegram and Whatsapp
Learn About:
Introduction to ethical hacking
Legal aspects of penetration testing
Penetration testing methodologies
Practical hacking exercise
Requirements:
This course is for professionals and students who already have some knowledge of computer science – or a related discipline – and want to understand more about ethical hacking principles, practices, and legislation.
Ethical Hacking An Introduction Free Course